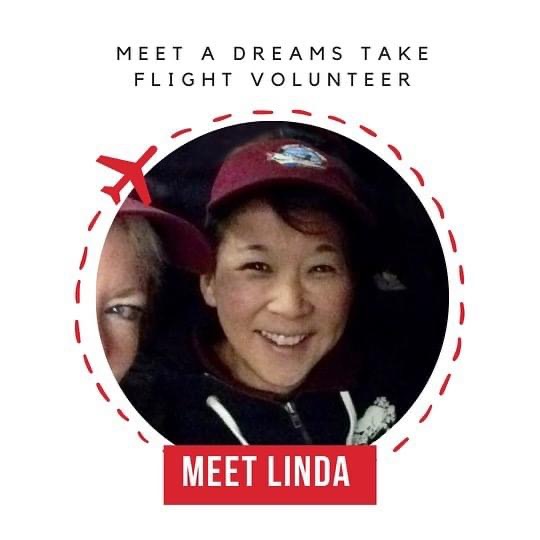 I was introduced to Dreams Take Flight in 2007 where I attended a fundraiser. When I watched the video of what the organization was all about, suffice to say, they had me at hello.
I immediately joined as a volunteer in many capacities throughout the years and have been fortunate enough to be a group leader on 10 flights.
Seeing firsthand how our work impacts the children's life-changing day at Disney is not only rewarding but immeasurable. You can see a shift in their faces, their energy, and hopefully a newfound perspective towards the future.
But there is another big shift that is in my own thinking every time I arrive home. Where I realize it is not just about what we do for the children, but the profound impact they have on us. How they face their hardships with resilience and courage has changed my own perspective on life, just set by their example.
My stand-out memory was on our 2016 flight. My mother was placed in palliative care at the time. On the plane ride down to Disney, I felt anxiousness and breathlessness thinking about her. I went to where Dr. Joey was sitting and he examined my breathing with his stethoscope. Out of the corner of my eye, I could see a young boy staring at me being checked by the doctor. As I walked back to my seat, he followed and asked "What's wrong?" Caught off-guard, I replied in an upbeat voice "Oh nothing, I am just making sure I am in perfect shape to have a great day at Disney with all of you!" He looked at me, reached out and touched my arm and said "Don't worry. Everything will be ok."
Well, there it was. A child caring and supporting the adult. An unforgettable moment that still influences me today.
So, here's to the children! Who shine brighter than their darkest days, who's spirits soar, and who's hearts are bigger than the Dreams we provide.