Toronto 17th Annual Golf Tournament Event 2020 – Thursday, August 13th ***CANCELLED***
***NEWS FLASH***
Last update May 24, 2020
To our remarkable supporters of Dreams Take Flight,
This is a challenging time around the world and here at home.  Given the continued evolving situation with the novel coronavirus (COVID-19); continued social distancing recommendations; and the financial impact to our family, friends, and industry, we have had to re-evaluate our fundraising efforts for 2020 as the health and safety of our family and loved ones is of top priority.
With an event built around connecting individuals and enjoying a day filled with laughter and fun, we felt the safety of our golfers, sponsors and volunteers was of the most importance.  As such, Dreams Take Flight Toronto – Toronto  Chapter has made the decision to cancel its 17th Annual Golf Tournament Fundraiser.  While this was  a difficult decision, we believe it is the right one.
The Golf Tournament Committee and Dreams Take Flight – Toronto Chapter Executive Team would like to thank you for your continued love and support.  The Annual Golf Tournament is our major single-day fund raising event and we hope that you will be part of this tournament again next year.  We encourage you to visit our website for updates and additional event information.
From our family to yours, stay safe and keep well!
Sincerely,
Dreams Take Flight – Toronto Chapter
Golf Tournament Committee
About This Event
Dreams Take Flight Toronto is a non-profit organization, one of eight chapters of a National charity made up of volunteers from the Air Canada employees, retirees and community volunteers in Canada and the United States.
Each year we bring an aircraft of local deserving children with physical, social and medical challenges to Disney World for the day.
It promises to be a fun-filled day of golf with activities throughout the course:  which includes Lunch and dinner followed by a silent auction and other fun activities.
We hope you'll join us for another amazing day of golf, food, drinks and fun.   All funds raised covers everything from jet fuel, to park entrance fees, to new clothes and shoes for the kids and everything in between.   To date, more than 30,000 children have joined us for a fun-filled adventure at the Magic Kingdom in Orlando!
Thank you to all of our golfers, both past and future!
Our appreciations to the Toronto Chapter members, and committed volunteers for making last year's event a success!
LINK FOR PHOTOS FROM LAST YEAR'S GOLF TOURNAMENT
For more details regarding this event; including registration, Golf Packages & Sponsorship opportunities, please contact the event coordinators:
Subrina Paltoo – Sponsorship & Golfers Info
Andre Patrick – Donations Info
TIME:  11:00 a.m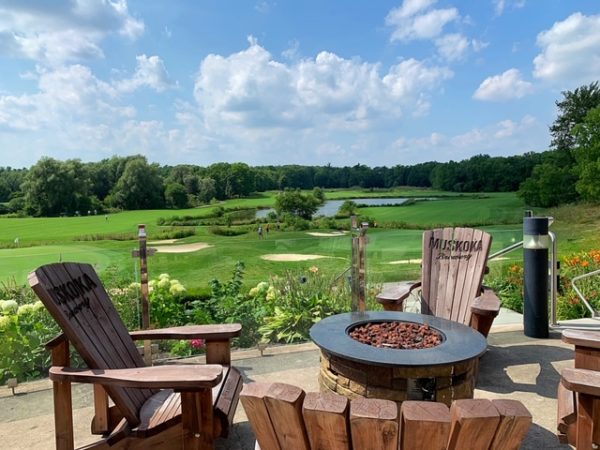 For more information contact: